Site

Department of Commerce IT Enterprise Architecture Home Page

An IT Enterprise Architecture is an integrated framework for evolving and maintaining existing IT, and for acquiring new IT. The IT Architecture is a means to achieve Federal strategic and IT goals by integrating the work processes and information flows with technology. The architecture specifies standards that enable information exchange and resource sharing. Ira.M.Grossman@noaa.gov

Department of Commerce IT Architecture Maturity Model located at

http://www.hpcc.noaa.gov/docita/files/amm_ver22.htm

Federal Guidelines

Welcome to TOGAF - The Open Group Architectural Framework.

The

TAFIM is intended to guide the development of architectures that satisfy requirements across missions, functional areas, and functional activities. The TAFIM is mandatory for use in DOD. The specific technical architectures for missions and functions will be developed using standard architecture guidance and development methodologies provided by the TAFIM. Federal EA framework Ver 1.1 (.pdf)

The maturity model has been added to the EA/EWITA Tools available at

http://www.lanset.com/dmcafee/EWITA Tools/index.html

Chat Rooms available for your use

Feel free to use the chat rooms to discuss EA or other matters with in your own local or distributed workgroup. The chat rooms are available 24 hours each day. They are located at: http://www.egroups.com/chat/EWIT_Architecture. and http://www.egroups.com/chat/Enterprise_Architecture

These chats are to allow you and other Architects to meet and discuss issues, questions and solutions. You may use this chat room at any time you desire, simply make arrangements for your "correspondent" to meet you there on your own pre arranged schedule.

EA Communities: What's available

There are at least four other communities for Enterprise Architecture available they are:

EACommunity The mission of EACommunity is to be the premier community for IT executives to obtain and share knowledge about the Enterprise Architecture industry, solutions and technologies. Specific areas to be covered include enterprise application integration, architectures, business operations, quality management, application software testing, project management IEAC The International Enterprise Architecture Center (ieac.org) is a professional membership organization dedicated to the development of enterprise architecture frameworks, methods and disciplines across all enterprise environments, as well as support for the enterprise architecture professionals that make those frameworks and methods useful. IEAC The International Enterprise Architects Consortium (IEAC) is dedicated to providing the knowledge, theory and applications required to optimize an organization's ability to implement business strategy. The IEAC is an alumni organization for conference attendees of DCI's Enterprise Architecture Conferences. IS-World Net Welcome to the Enterprise Architecture international research stream. This page provides a centralised point from which academics and practitioners can access information relating to enterprise architecture.

Newsletter of Note:

"The Enterprise Newsletter" (TEN), published by

Clive Finkelstein of Information Engineering Services Pty Ltd. TEN is a free Electronic Newsletter that is issued quarterly and sent via email. You may subscribe at http://www.ies.aust.com/~ieinfo/ten01.htm - Form
Featured EA/EWITA Tools - Meeting Skills
Go to http://www.ewita.com/ and select Index of EA Tools you will be given a choice of many tools and aids to a large EA project, within that index are the following entries: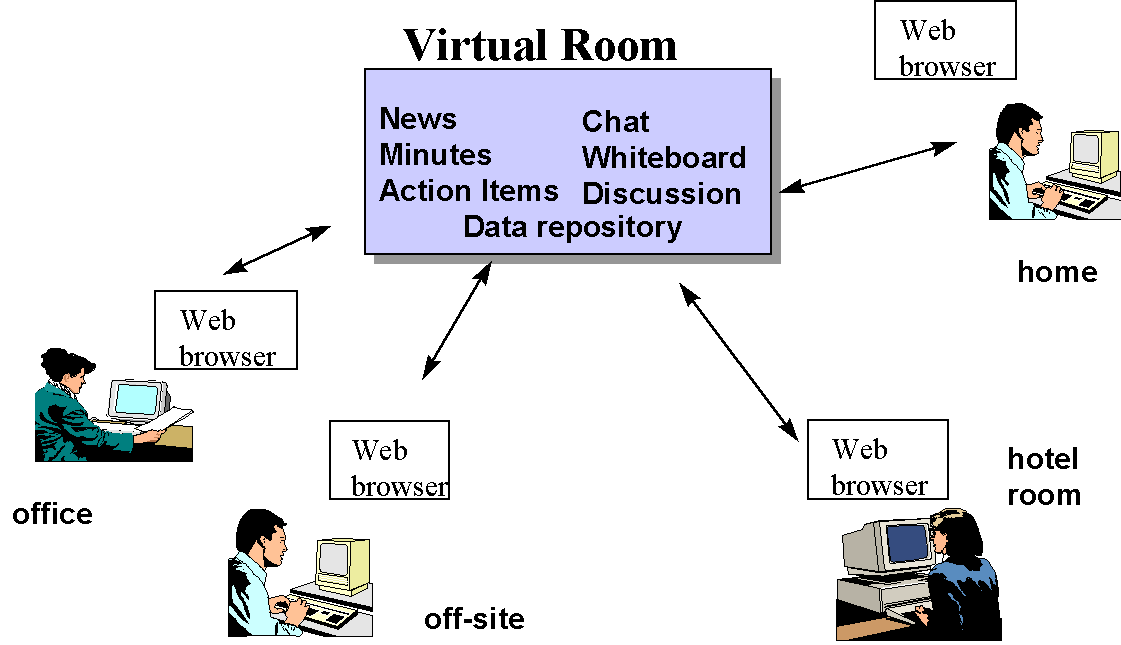 Meeting Skills
Developing Strawdogs (SD) Just what is a strawdog, it is a document used to engender discussion

and to provide an example of what a product might look like, they transition froma nd example to a

final as a result of technical discussion and consensus meetings. Below are various examples used in one

Enterprise Architecture.
Business Case (SD)
Architectural Requirements (SD)
Business Requirements (SD)
Executive Summary (SD)
Principles (SD)
Technical Trends (SD)
Security Domain (SD)
Meeting Tools Every Enterprise Architect must have expertise in developing, holding, facilitating

and documenting meetings, below are a few pointers to assist.
Meeting Skills
Meeting Rules
Conflict Resolution
Making Good Meetings
Meeting Checklist
Smart Meetings Checklist
EWITA website:


The EWITA Website can be accessed at http://www.ewita.com.

The site at present (until we get some time) still points to

http://www.lanset.com/dmcafee

What's coming:

We have reduced our pointer list to approximately 4000 pointers. We have selected out the Presentations and will be providing a pointer set to presentations. These presentations are a great source of EA oriented Graphics, look for the pointer set at

http://www.ewita.com/slides/

Resumes:

Some time it is advantageous to have a resume on line, the EWITA site welcomes IT related resumes. Send me a e-mail with your resume attached, please remove the SSN and address prior to submission. We will post it on the http://www.ewita.com/site.

DCI Conference - Session

Developing an Expedited EA...Can You Have it in 90 Days?

New Orleans DCI EA Conference

Thursday, October 26, 2000, 1:30 PM - 2:45 PM
Developing an Expedited EA...Can You Have it in 90 Days?
David McAfee, Enterprise-Wide Information Technology Architects, Inc.

The converging technology trends of staffing shortages and the demand to do more with less in a shorter time-frame have required that organizations develop a plan or architecture that will ensure the survival of the business organization. Because of time and other resource constraints, many organizations are requiring an expedited development of the Architecture. In some (but not all) organizations a successful architecture can be developed in just a few weeks. The session allows you to determine if your organization is one of those that can benefit from an expedited architecture. Real life proven methods, processes, examples, schedules and tools will be discussed.

What you will learn
 Determine if the ''sucking sound of money'' is necessary to achieve executive buy-in

 Learn which development methods appear to be most effective for the timeframe

 Anticipate some of the problems associated with the adoption of an architecture

 Sources for free and for fee tools to assist in the development of a Architecture
David McAfee, Senior Technical Consultant, Enterprise-Wide Information Technology Architects, Inc.

About


Dave has over 35 years of IT experience including includes facilitation of architectures based on group consensus, he is primarily responsible for three of five components of an architecture for a large state organization as well as facilitating the Business case for a statewide e-Government initiative. As past manager for developing large distributed insurance systems as well as stints as operations, software and information center manager of a large mainframe organization, he brings a unique vision to Enterprise Wide Architecture.